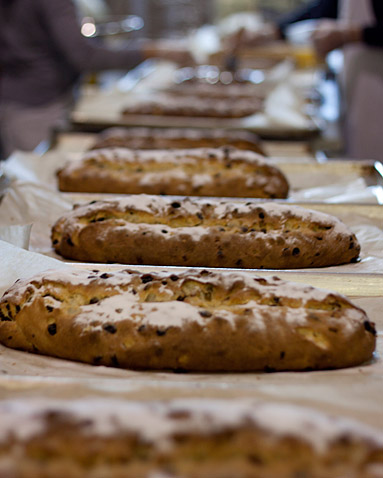 At Dresden Stollen Bakers LLC, we are committed to protecting the privacy of our clients. We will never sell or rent names, email addresses, or any other personally identifiable information to any third party.
When you sign-up to become a member of Dresden Stollen Bakers or purchase stollen from us, we will ask you for personal information including your name, email address, street address, shipping information, and credit card details. This information is required to complete your order as well as verify the validity of the supplied credit card information. All information we collect is stored in a secure database.
In order to validate the provided credit card details for a given order, a limited amount of personal information is shared with our third party payment gateway, Authorize.net. For more information, please see
Authorize.net's privacy policy
.
By using our web site, you consent to the collection and use of this information by Dresden Stollen Bakers LLC. Any changes to this policy will be posted here so you are always aware of what information we collect, how it is used, and under what circumstances, if any, we share it.
This privacy policy was last updated on Sept 26, 2013.