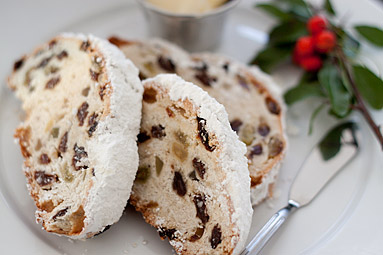 If our stollen does not meet your best expectations, we will offer you either a replacement stollen or a full refund, whichever you prefer.
Why We Offer This Guarantee
We are in this business to provide our customers with the best traditional Dresden Stollen. Your satisfaction is our most important goal. To that end we bake the highest quality, best tasting bread and then package it to look attractive and ship well.
If our stollen does not meet these high standards and you are not completely satisfied,
please contact us
.