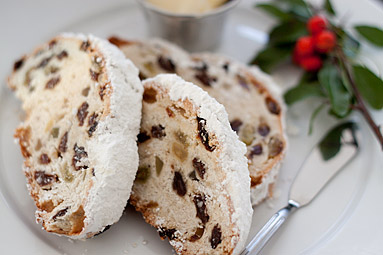 For the 2023 stollen season, our customers will experience business as usual – the ordering process, the general timeline, and the delivery process will all proceed as in years past. On our end, we are making adjustments to our baking and shipping processes to follow COVID-19 state and federal safety guidelines. These changes include practical steps like sanitizing more frequently, wearing masks, and reducing the number of bakers in the bakery.
An unfortunate effect of these changes is that we will not be able to offer our 4-pound stollen this year. We apologize to those who are disappointed. Our hope is that this is a temporary situation, and that we will be able to bake and sell the 4-pound size again in 2024.
We can assure you that the safety of our customers, bakers, and other workers is of the highest importance to our business. We are confident that we have a safe working environment and that the stollen we will ship out are safe and baked to our usual high standards.
We are truly grateful to be able to continue baking and offering stollen this year. If you have any questions or concerns, please don't hesitate to
contact us
.