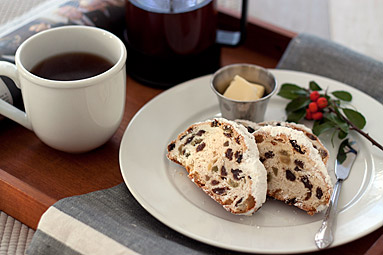 We're sorry, but we are sold out of Dresden Stollen for the 2019 holiday season. We bake a limited supply of stollen each year for those orders placed before November 15th. We did bake a number of extra stollen that were available on a first-come, first-serve basis, but those have all been sold.
There may be a few stollen available in late November after we send out our Thanksgiving shipments and finalize our numbers. If there are any left at that point, we will temporarily reopen our online store until they are sold.
To ensure you get to try our Genuine Dresden Stollen for the 2020 holiday season, please enter your name and contact information below. We will send you a reminder in October 2020 with all of the information you need to complete your order.